Goods: construction tools/equipment
Vending cars for construction vehicles!
We design construction vehicles appropriate for uses with the elaborate interior.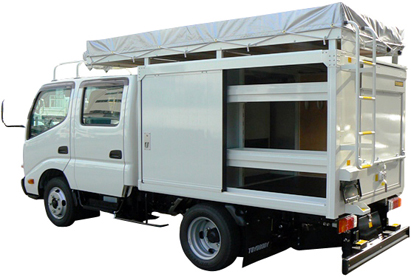 We design and offer special construction vehicles for various lines of business such as gas fitting work and electrical work.
By optimizing the storage of parts and tools essential for construction work, business efficiency can be improved.
Please consult us for various options available.
Gallery of Products
Click an image to enlarge.